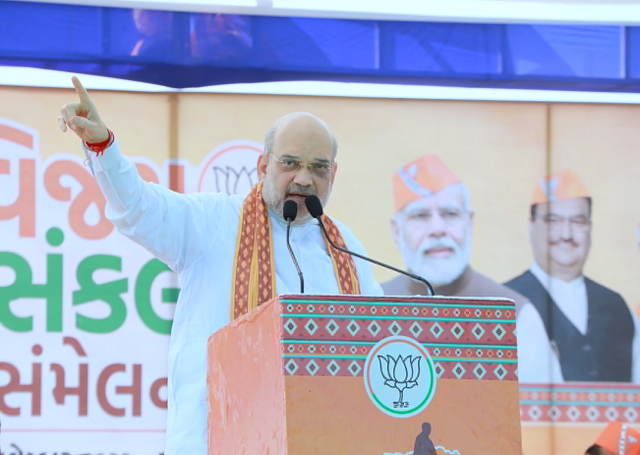 Indian Home Minister Amit Shah said incumbent Premier Narendra Modi as chief minister of Gujarat in 2002 had "taught a lesson to anti-social elements to establish permanent peace" in the western state.
"They tried to create a problem for [Prime Minister] Narendra Bhai [Modi], but he taught them such a lesson that they have not dared to do anything till 2022," India media quoted Shah as saying during an election rally on Friday.
One of India's worst outbreaks of religious violence saw at least 1,000 people — mostly Muslims — hacked, shot and burned to death in Gujarat when Modi was premier of the western state in 2002.
Hindu nationalist Modi, who ran Gujarat from 2001 until becoming Indian prime minister in 2014, was briefly subject to a travel ban by the United States over the violence.
The unrest began after 59 Hindus died in a fire on a train returning from one of Hinduism's most sacred sites. Thirty-one Muslims were convicted of criminal conspiracy and murder over the incident.
Also read: Gujarat massacre: Protests after 'chilling' arrest of India rights activist
"During the Congress rule in Gujarat (before 1995), communal riots were rampant. Congress used to incite people of different communities and castes to fight against each other," he alleged.
Shah accused the rival Congress of strengthening its vote bank through such riots.
Gujarat witnessed riots in 2002 because perpetrators became habitual of indulging in violence due to the prolonged support they received from the Congress, he claimed.
"But after they were taught a lesson in 2002, these elements left that path (of violence). They refrained from indulging in violence from 2002 till 2022. BJP has established permanent peace in Gujarat by taking strict action against those who used to indulge in communal violence," the minister added.