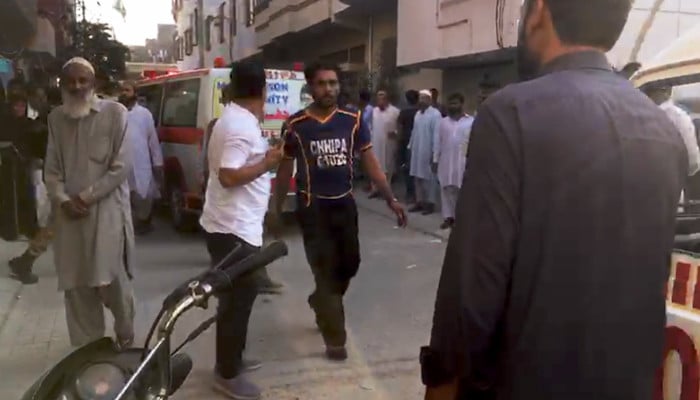 KARACHI: Bodies of a woman and three young girls — aged between 10-16 — were found at a house in the Malir area of the metropolis on Tuesday, police officials confirmed.
According to the police, the four members of the family were killed with a sharp-edged object in the Shamsi Society. A man was also found in critical condition at the house.
After being informed about the situation, the police rushed to the scene and shifted the bodies and the injured to the hospital.
Senior Superintendent of Police (SSP) Korangi Sajid Khan Sadozai said that the injured man was identified as Fawad. The police have recovered a knife, apparently the murder weapon, from the crime scene, the police official added.
"After killing her wife, 38, and children, Fawad tried to commit suicide," he claimed.
His brother's family is also living in the same building, the police officer said, adding that his brother was on his job when the horrific incident occurred.
Fawad works as a salesman at a private company, the SSP added.
Fawad is in critical condition at the hospital, hence, the police did not record his statement, said Sadozai.