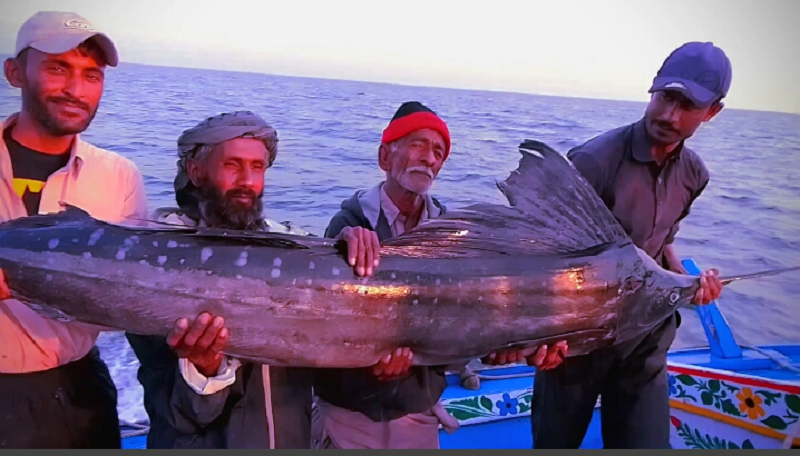 KARACHI:

A team of fishermen from Ibrahim Hyderi caught a huge sailfish in their net while fishing off the coast of Karachi on Wednesday.
"Considering it a rare fish in our waters, we released it," said Muhammad Siddiq Gadani. He allowed the 12-feet long fish to go only after a photo shoot.
Gadani's team mates said they had cast the net as usual, but when they started hauling it in, they knew that something big was coming up.
It was a tough fight bringing the 12ft giant of a fish out of the net. Its sharp nose can easily slash through the flesh while the fin, tailored by the nature like a sail, has spikes too.
Once the fish was tired, the crew took its photographs and released it back into the sea.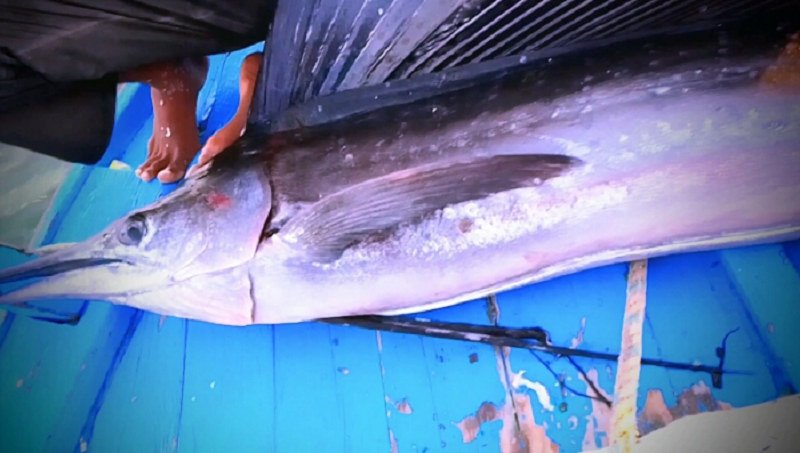 The sailfish is known as ghora machi or horse fish because of its leaps and bounds in the open sea. Gadani said so far he has not seen sailfish of this size brought to the Ibrahim Hyderi Fishing Jetty.
According to WWF Technical Advisor Moazzam Khan, sailfish is not an endangered species. Last year 2,200 tons of sailfish was caught off the Pakistani coastline, mostly for export. Sailfish meat is not popular in Pakistan, He says that the meat of this fish is not eaten with much enthusiasm in Pakistan. After hunting, this fish is being smuggled to Iran.