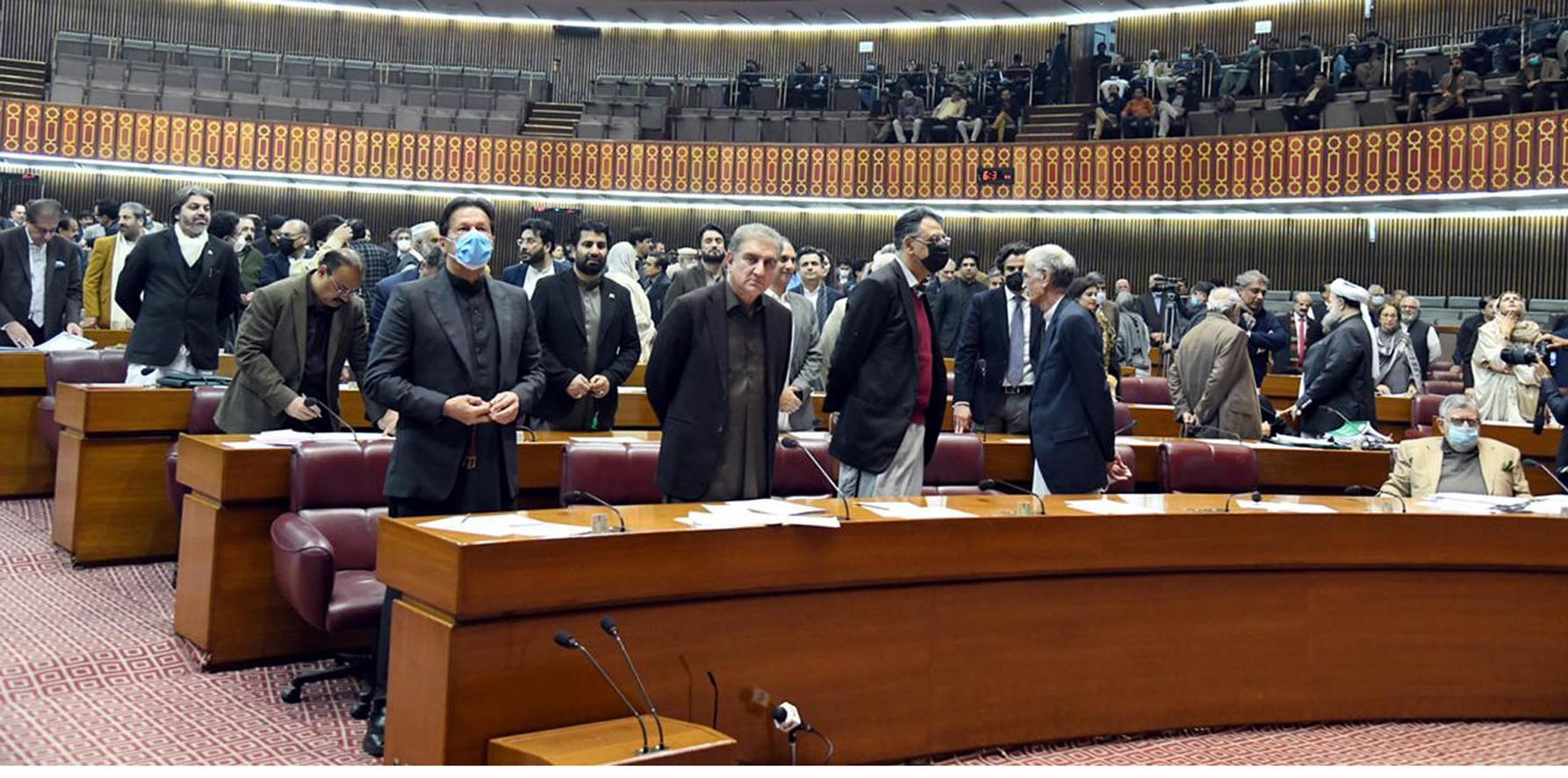 National Assembly Speaker Raja Parvez Ashraf will once again summon PTI lawmakers for the verification of their resignations, which have been lying pending with him despite the lapse of several months and repeated requests from the party leadership to accept them.
In a letter issued by the National Assembly Secretariat in response to PTI Vice Chairman Shah Mahmood Qureshi on Thursday, the speaker referred to the Islamabad High Court's (IHC) decision that the speaker has to be satisfied regarding "genuineness and voluntary character of the resignation" before accepting them.
Speaker @RPAPPP shall again invite PTI MNAs for verification of their resignation in pursuance of Paragraph(b)of Sub-Rule(2)of Rule 43 of Rules of Procedure & Conduct of Business in NA, 2007.

NA Secretariat has written official letter to @SMQureshiPTI in response to his letter. pic.twitter.com/mhIEDqDekY

— National Assembly of 🇵🇰 (@NAofPakistan) December 22, 2022
The response came a day after PTI MNAs decided to appear before the National Assembly speaker in person on December 22 (today) to verify their resignations
As many as 123 lawmakers resigned en masse from the lower house of the parliament following the ouster of PTI chief Imran Khan in April this year.
In the letter today, NA Speaker Ashraf recalled that the PTI MNAs were given time from June 6 to 10 to confirm the genuineness of their resignation in person but "none of them came for verification of their resignations".
Also read: PTI MNAs to verify pending resignations in person
The speaker, without giving any date, "once again invites these MNAs to appear one by one for verification of their resignations".
It is pertinent to note that former NA deputy speaker Qasim Suri had accepted the resignations of 123 PTI MNAs. However, the incumbent speaker decided to verify the resignations and only accepted the resignations of 11 lawmakers on July 27.
Later, the PTI challenged the move in the Islamabad High Court (IHC) on August 1. However, the court dismissed the petition and declared that the acceptance of PTI lawmakers' resignations by the then-deputy speaker was unconstitutional.
Subsequently, the party moved the Supreme Court and requested it to set aside the IHC order, terming it "vague, cursory, and against the law". The decision is still pending.
Earlier this week, the incumbent NA speaker reiterated that the resignations would not be accepted unless there was clarity that the mass resignation did not take place under any pressure.