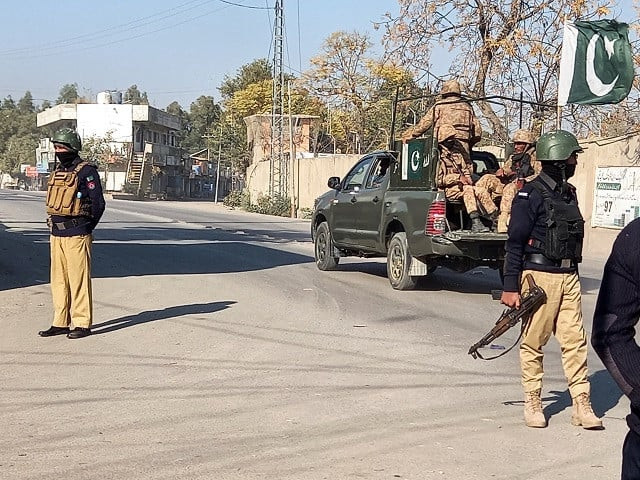 A soldier of the Pakistan Army, who was injured during the clearance operation at a Counter Terrorism Department (CTD) complex in Bannu, embraced martyrdom on Thursday, the military said in a statement.
According to the Inter-Services Public Relations (ISPR), Sepoy Haleem Khan, who was injured due to terrorists' fire during the clearance operation, succumbed to his wounds at the CMH Rawalpindi.
29-year-old Haleem was a resident of the Poonch district and is survived by three children.
The siege of the CTD centre in Bannu began on Sunday evening, when a detainee overpowered an interrogator and snatched his assault rifle. The terrorist then freed other detainees in the facility, who later joined him, and took the staff inside the building hostage.
Read more: COAS spends time with soldiers injured in Bannu operation
The Special Service Group (SSG) of the army launched an operation against the militants on Tuesday after talks for their peaceful surrender and ending the siege failed.
The operation continued overnight and on Wednesday, the security forces cleared the centre of all the terrorists.
During the two-day clearance operation, three troops were martyred, while 27 officers and soldiers sustained injuries.
Officials said that most of the terrorists were killed, while 11 either surrendered or were captured by the troops and shifted to a secure location.